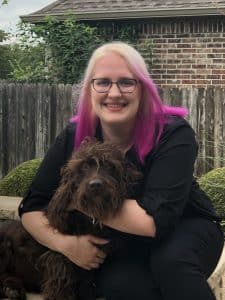 Sunny started out as a 3:00 a.m. doodle in 2018, probably as a result of my, yet undiagnosed, Bipolar disorder.  He probably doesn't know it, but he saved my life. His fans want to know why he wears a blue hoodie and glasses and it is is because I was wearing a blue hoodie and glasses when he was born. They don't represent any secret meaning. Sorry. He is just, well, me. Sunny is now a weekly "Slice of life" web comic that I update everyday, and he has fans all over the world. So, love the bunny, love me.
Sunny is drawn the way he is because I have lived in Japan (My second favorite place ever!), and he was influenced by Sanrio. My artistic style is Anime/Minimalist Fusion. When I first thought of publishing Sunny, I just wanted to make people smile. Since the response has been so positive, I am able to donate 10% of all Sunny The Apathetic Bunny merchandise sales to The Brain and Behavior Research Foundation. So thank you to all of our fans and customers!
Sunny is currently taking commissions!
Please email us with what you would like to see Sunny doing (ex: playing soccer, cooking, eating a certain type of food) and we will get back to you to discuss details, pricing, and what format you would like to receive the finished product in. We ask that you please keep the requests PG and be specific about what you would like.
Check out Sunny the Apathetic Bunny in Mental Issues Magazine!